Thousands of Eyes in Dark


Various Artists

| | | |
| --- | --- | --- |
| A1 | SK U Kno– | Cut And Faze |
| A2 | Emily A. Sprague– | Mesa |
| A3 | Grand River– | This Was Us |
| A4 | Tadd Mullinix– | Woman In The Dunes |
| A5 | Sarah Davachi– | Sybil |
| B1 | Orcas– | Rills |
| B2 | Khotin– | Angel Epicenter |
| B3 | Saariselka– | Shepherd Canyon |
| B4 | Space Afrika– | Canu |
| B5 | Yosi Horikawa– | Thalfang |
Direction and Design
Michael Cina

Found Photography
Sam Valenti
Ghostly International

GI-345
SMM – XXIX
Released on Nov 15, 2019
Published by The Ghostly International Company (ASCAP)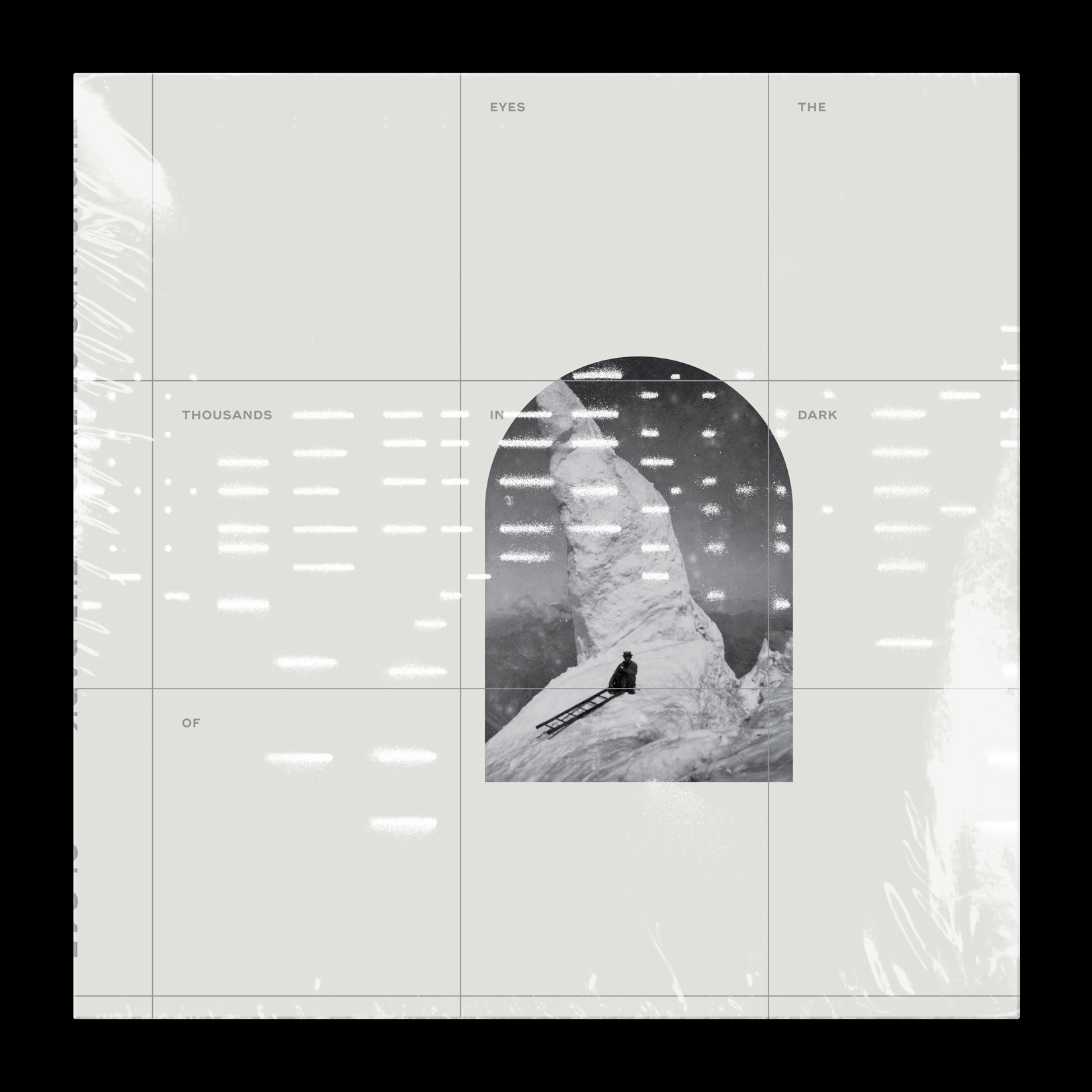 Package Spread
Cover_Front
Cover_Front
Cover_Inside_Front
Cover_Inside_Front
A
B
Thousands
Process
The most important product of creativity is the process.
Found photo by Samuel Valenti IV
︎︎︎ Order to chaos. Chaos to order.

Every project is different. In the music realm, sometimes musicians have no idea what they want, some people have a concept or a vibe, and some people know exactly what they want. This project started with a "use it if you want" photo and the title "Thousands of Eyes in the Dark" by Sam Valenti IV. I didn't really ask any questions, so to this day, I have no idea what the photo is or where it came from.


I did a lot of thinking about the title and how it related to the photo and began to see them as inseparable. What does it all mean? I think the obvious conclusion would be to say - you are always being watched, you are never truly alone. The photo has a deeper theme of isolation. Someone who took a ladder from their world to another to escape. As an extreme introvert, I understood this sentiment well.


From the start, I had many preliminary ideas, but the one that I kept coming back to was a journey from one point to another. I explored the idea of mapping that journey, almost like an Eames "Power of Ten." We start with the silhouetted person's body and end with the vast celestial bodies. I felt like this captured the title well, being alone in the universe.


A grid is used to denote space. The cover starts with a grid that zooms out on the back cover to show the relation of the photo to the location of the photo on the planet. The inside front panel shows the solar system, and the back progresses to the universe. The labels pick up and show a tight grid and the b side is so finite that the grid disappears as if you zoomed into a molecule, starting the cycle once again.
The Hubble Ultra-Deep Field image shows some of the most remote galaxies visible with present technology, each consisting of billions of stars. (Apparent image area about 1/79 that of a full moon)
Another trope you see on the cover is a pattern that came from a piano player roll. I have always been fascinated by player pianos and how the resemble the interface of a digital sequencer. I liked how they felt like spirits or ghosts from the past, passing through, looking down on the person in the cover.
Example of Apple's Logic Pro digital music creation tool
01
Ladder4x6
Early sketch for cover with photo
02
_RedChartBlack
03
_RedChartBlack02
04
Enamel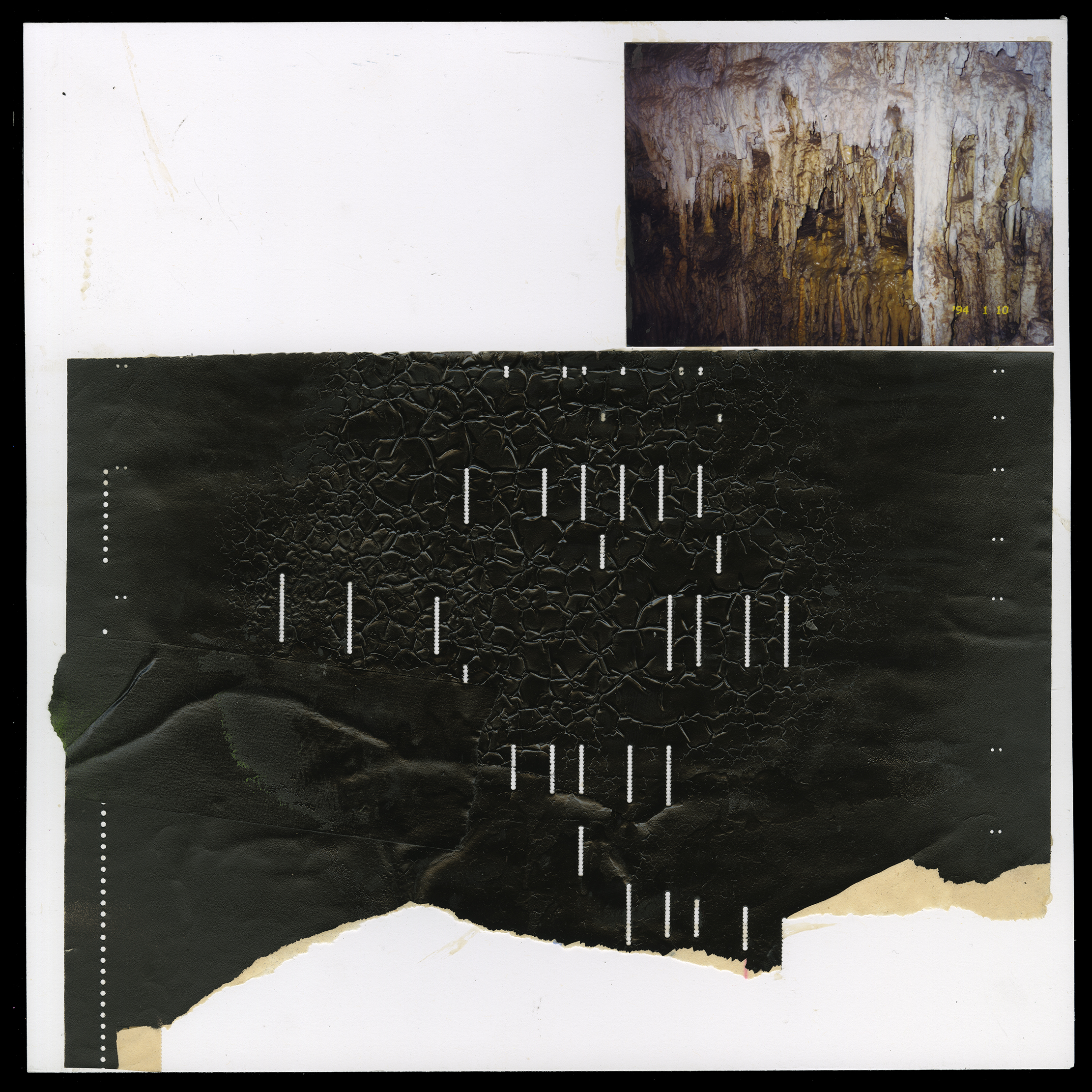 05
Art used for Greta Series
Photography Greta Cina
05
Photocopy from college archive
06
07
Label_A1 Treatment Explorations
08
Label_A2 Treatment Explorations
09
Label_B1 Treatment Explorations
10
Label_B2 Treatment Explorations
11
Label_A Treatment Explorations
12
Label_A Treatment Explorations
13
14
15
16
Potential collage for front cover.
17
19
21
23
25
26
27
28
ThousandEyes_TanWhite
30
31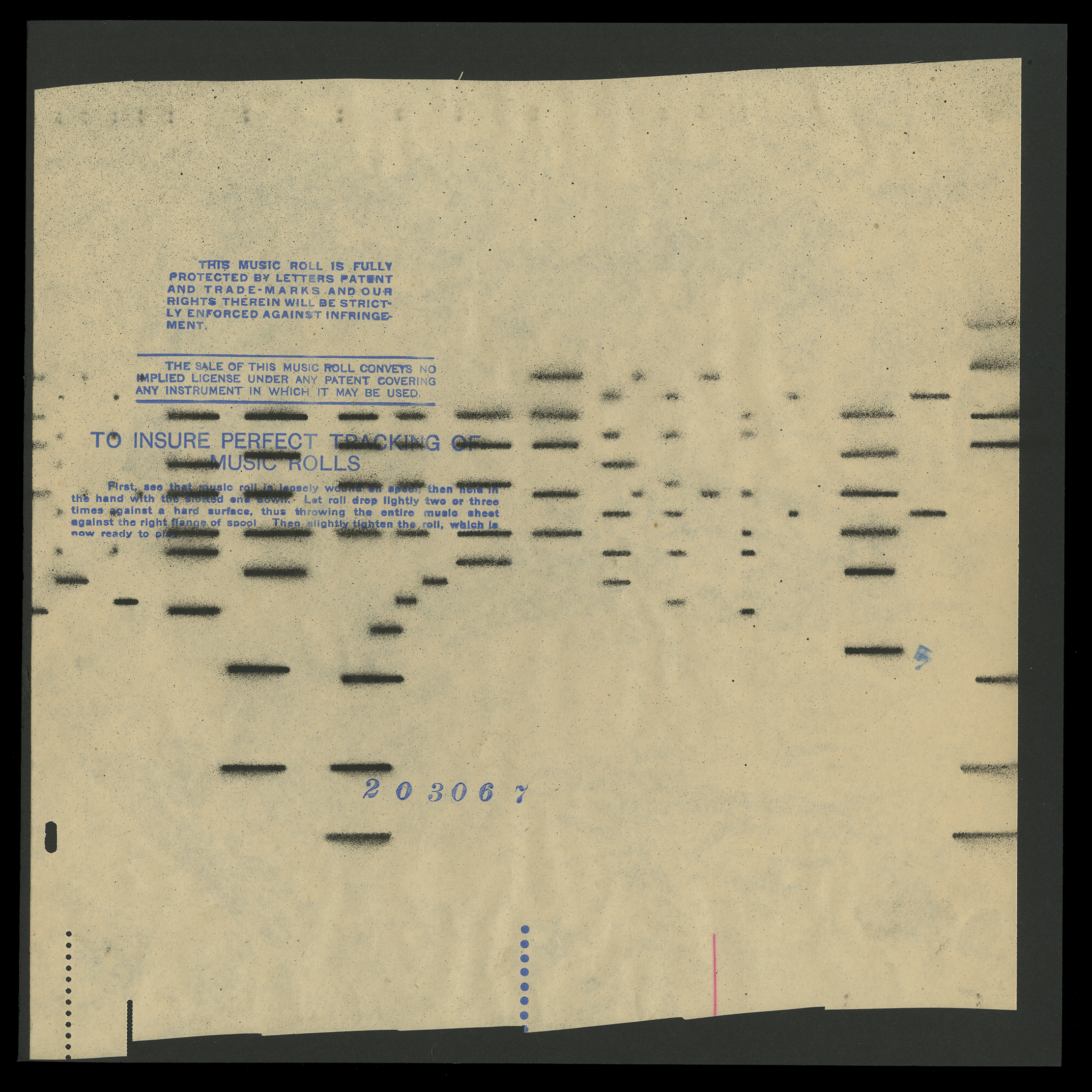 33
35
37
One of the reasons I did so many panels is I had imagined making a box set that had a lot of artifacts from the process as a limited edition. Also the more you sit with something, the more you start to understand what needs to happen and what is working.
39
40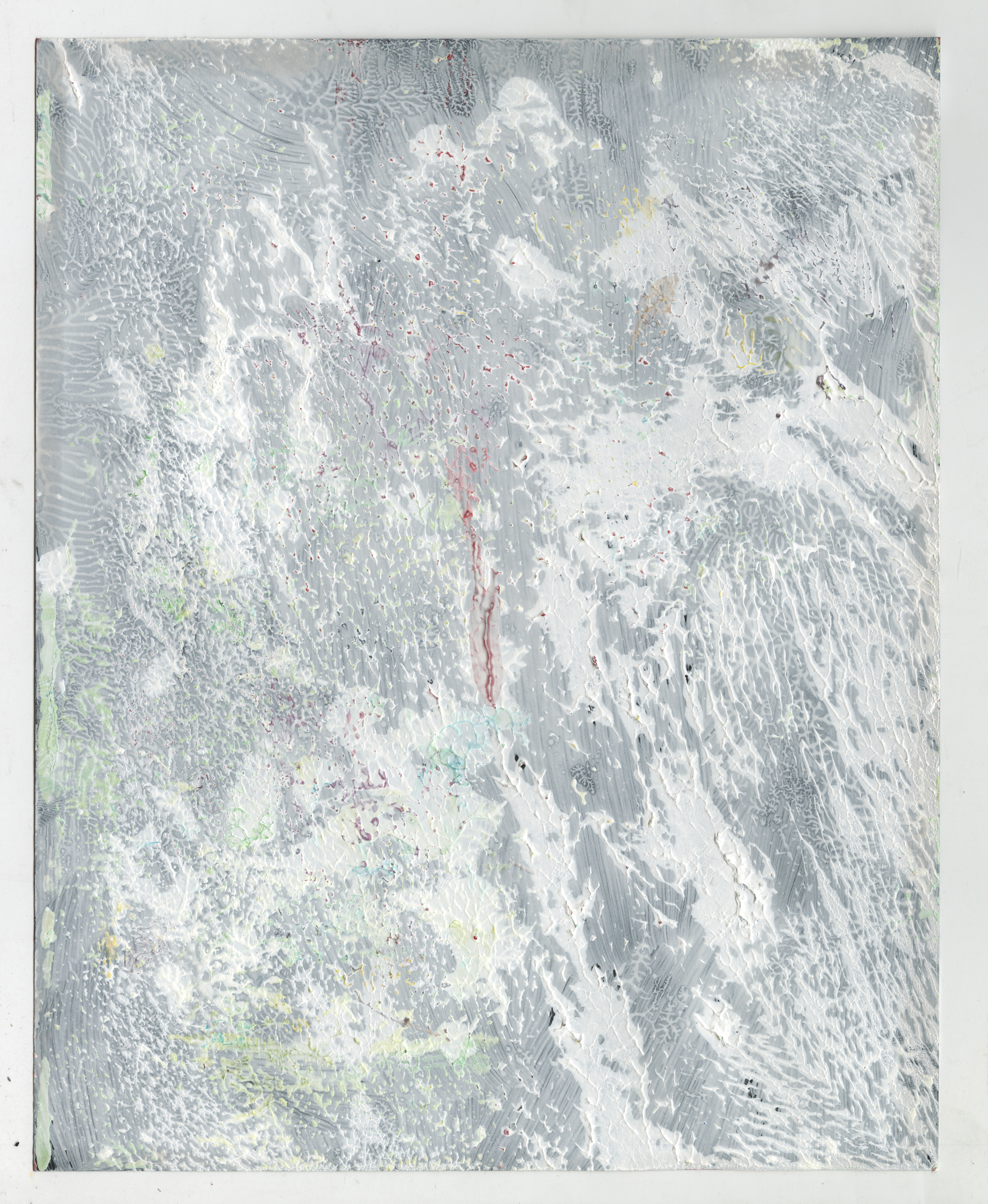 Raw scans were used on the final. If you look you can see the edges, breaking the fourth wall a bit.
I did a series of these and really love them. They remind me of Stracciatella Stones.
41
44
45
47
49
50
There's more but this is a good crossection to get an understanding of the breadth.
6 foot print out in friends studio. I had the idea to take this piece around and photograph it in different settings.
All of these are tests to see how it would work in different situations and locations.
Too retro.
Test to see if name cards as title would work
in window with joyce.
Back of canvas
Milky Way Version
Single consideration but they were never needed.
Extras
The project had a false start @ a year before the final version started and was asked for some preliminary ideas. I don't remember under what lens it was presented but here are a few of those from one day's work.