FOG:
Made in Cina
2010-2022
Life of the Book
SMC: 2010
Dimension
9.5" x 13.25"
Pages
152
Readymade Hardcover
2012-2022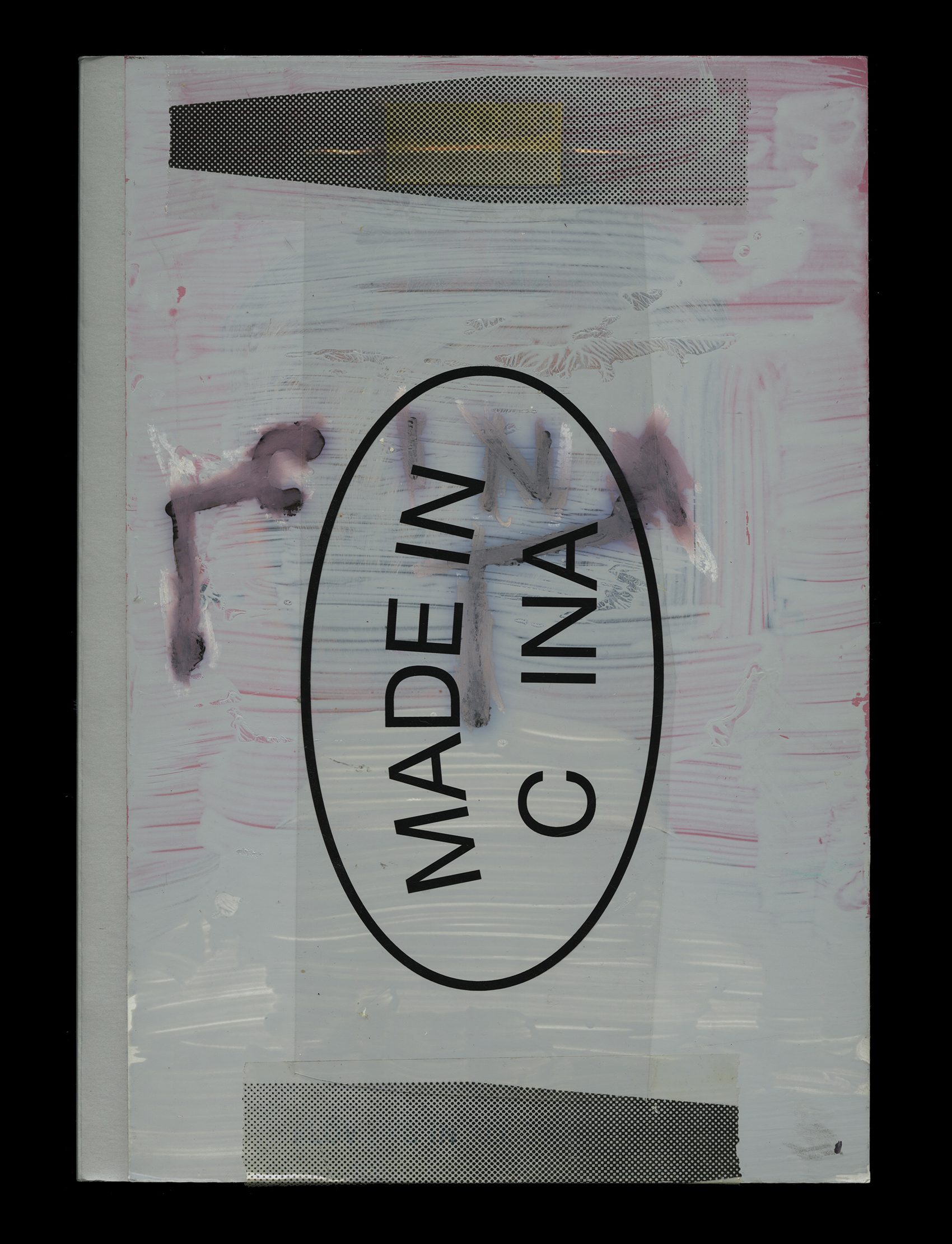 Front Cover:
Film from screenprint pasted on cover.
Back Cover:
Made in Cina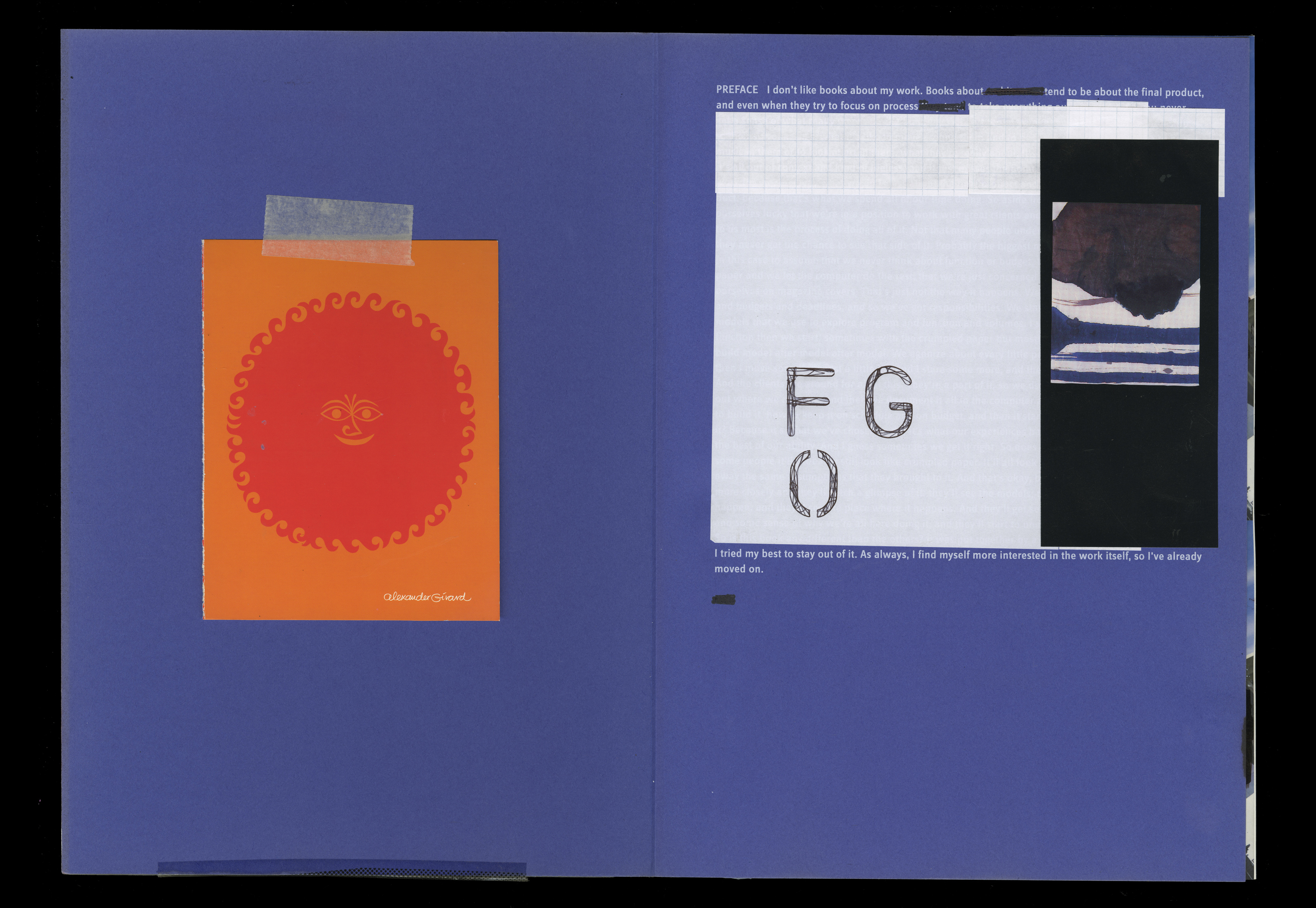 00 (Inside Cover)
PREFACE "I don't like books about my work. Books about █████ tend to be about the final product, and even when they try and focus on process...
I tried my best to stay out of it. As always, I find myself more interested in the work itself, so I've already moved on."
"Primal law feeding growth"

0001
0203
0405
0607
0809
"As redo"
Painting pasted on right.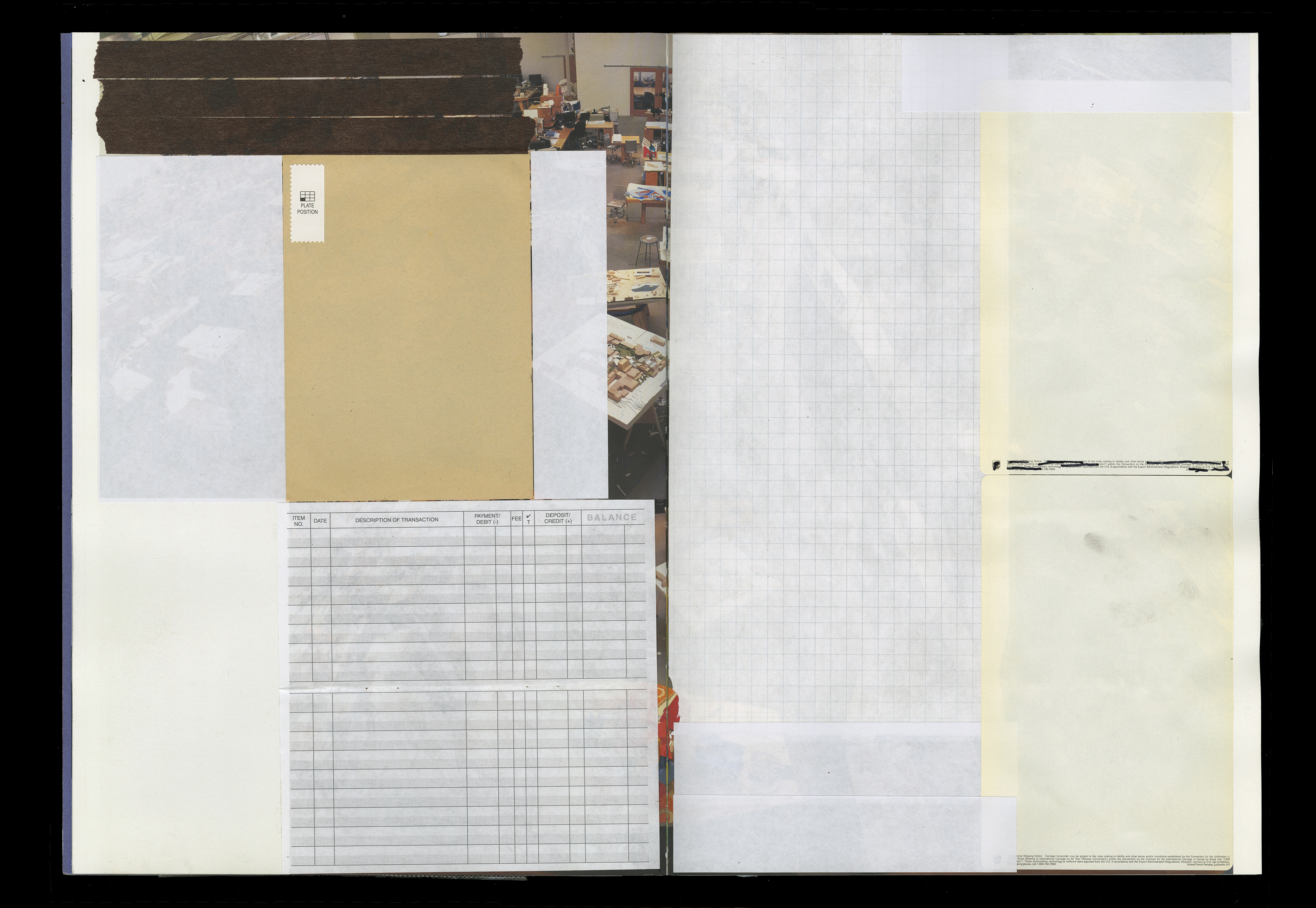 1011
Many ways to approach/redo the format.

Order to chaos. Chaos to order.
1213
Portraits.

Not render the visible, but renders visible.
1415
1617
1819
2021
2223
2425
2627
Used as cover for Herb 45 "Parris"
3031
Two portraits as one
When I first approached the concept of redoing a book, in 1998, I was using existing publications (often design books or catalogs) as a vessel to collect other material. Eventually I started to create new layouts. This process revealed that there was more that could be accomplished by reinterpretation. A new life could be given. A new narritive could emerge.
3233
Cina and Klee
3435
3637
3839
4041
4243
4445 - 4647
I saw a glowing neon green pond on my walk today.
4849
5051 - 5253
Bethel exhibit flier on bottom left.
Creating in book format automatically limit's it purpose, outcome and ultimately it's reach.
5455
5657
5859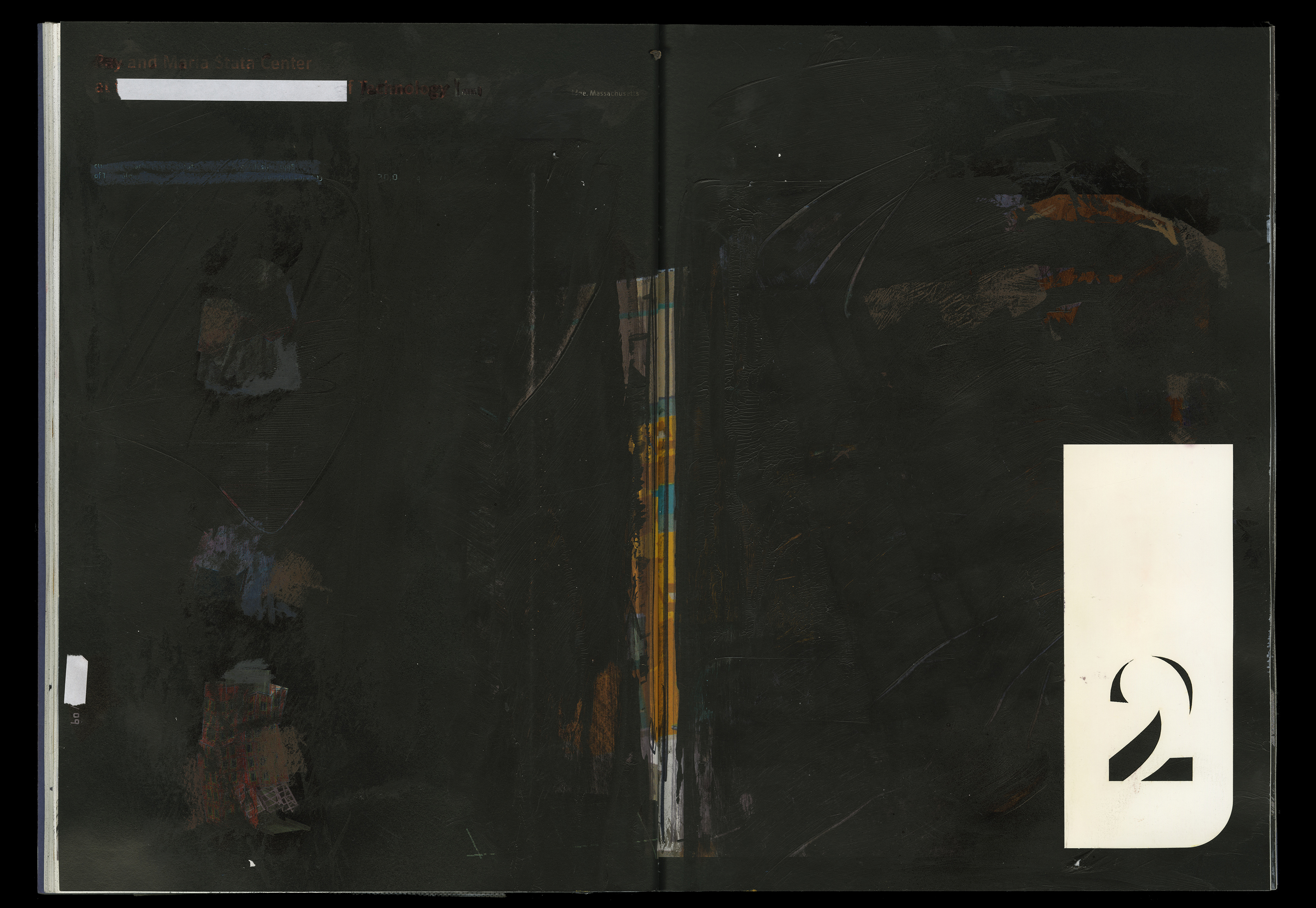 6061
6263
6465
6667
Exploration for Galcher Lustwork "100%" lp design. Illustration by XXXXXX
6869 - 7071
text
7273 OM
The main thing now is not to paint precociously but to be, or at least become, an individual. The art of mastering life is the prerequisite for all further forms of expression, whether they are paintings, sculptures, tragedies, or musical compositions.

Klee
7475
7677
7879
Txt
P8081
P8283
Image on right to be viewed 90 degrees.
8485
8687
8889
9091
Formerly we used to represent things visible on earth, things we either liked to look at or would have liked to see. Today we reveal the reality that is behind visible things, thus expressing the belief that the visible world is merely an isolated case in relation to the universe and that there are many more other, latent realities. Things appear to assume a broader and more diversified meaning, often seemingly contradicting the rational experience of yesterday. There is a striving to emphasize the essential character of the accidental.
9293
9495
9697
9899
100101
102103
104105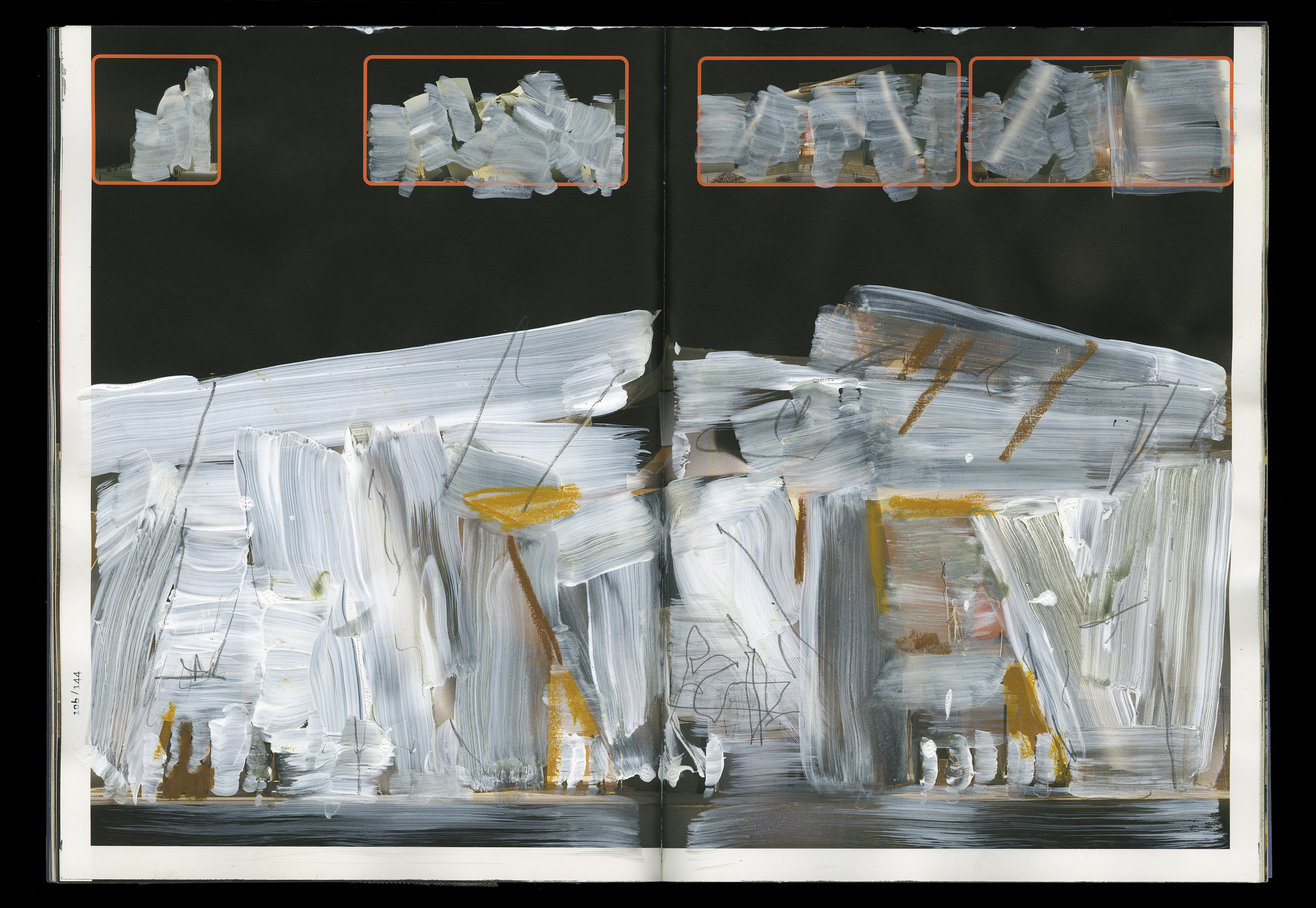 106107
108109
110111
112113
114115
116117
118119
120121
122123
124125
126127
Page Right
128129
130131
132133
134135
136137
138139
140141
142143
144145
146147
147c
Left: Fold out from back inside.
Right: Weights used during scanning.

Spine

The End